Back To Home
Meet Our Hometown Team Of Agents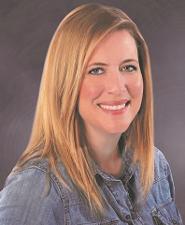 Heather, an Iowa native, moved to the Leech Lake area from Denver, Colorado. She began her real estate career in 2002 and has become well acquainted with the area lakes and communities.
With a strong customer service background, Heather loves making lasting relationships with her clients. Whether Heather is working with buyers or sellers, she delivers excellent service to her clients. The following testimonials are examples of Heather's ability to achieve or exceed clients' expectations.
"Heather was exactly what we were looking for in an agent. Could not have been more pleased as clients to have worked with her. Truly amazing service." Woodie D.
"Heather was the most professional, knowledgeable agent I've worked with. Her follow-up was top-notch. She provided excellent customer service, and was a pleasure to work with. She made the whole experience a very seamless, smooth process…" Mary S.
In her free time, Heather enjoys reading, camping, traveling, and spending time with her husband, two children, and their yellow lab.